Packaging Expertise
Proper packing is essential to ensure that your items are protected during the move and arrive at their destination in good condition. By offering a range of packing materials, Nizaf Movers & Logistics can help customers ensure that their items are packed safely and securely for the move.
We provide different types of boxes and packing materials, such as high-quality boxes, tape, bubble packs and wrapping films to help you to pack your items safely before moving.
Get your packing materials now via our Shopee Shop.
VISIT OUR SHOPEE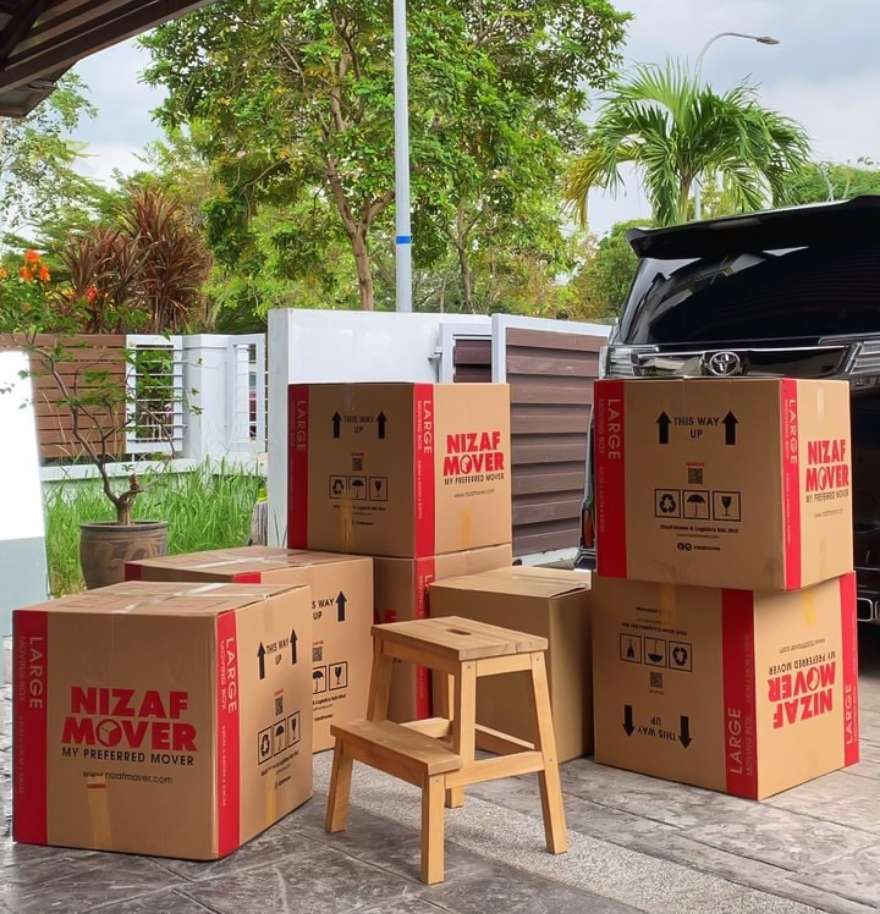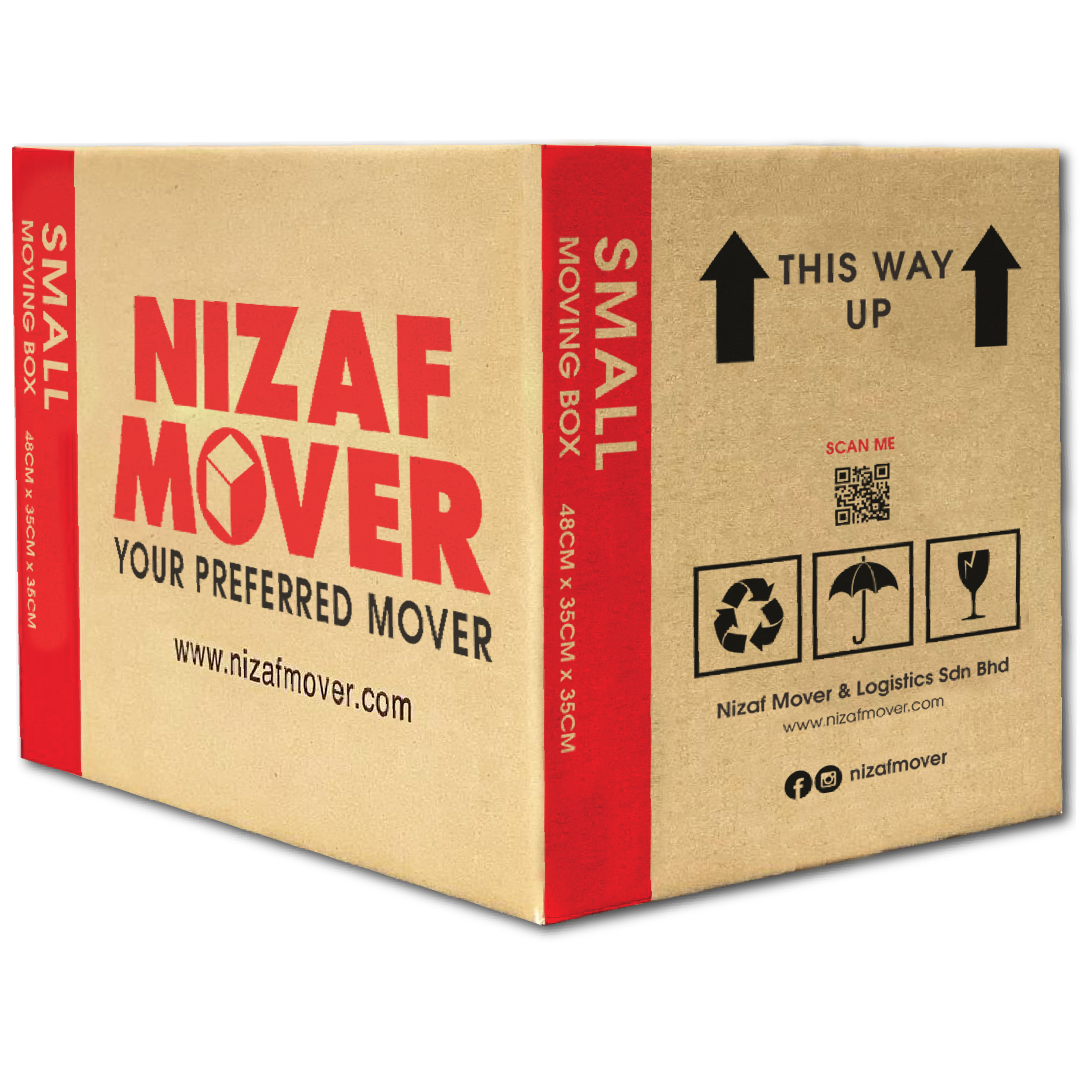 Small
Small (48cm x 35cm x 35cm)
Usage: For heavy & fragile items such as books, documents, glass, cups, bowls, crystal vases & others.
SMALL BOX
Medium
Medium (43cm x 43cm x 43cm)
Usage: For less heavy items such as clothes, electrical tools, shoes, kitchenware & others.
MEDIUM BOX
Large
Large (53cm x 53cm x 53cm)
Usage: For light items such as pillows, bedsheets, comforters, easy-fold carpets, plasticware & others.
LARGE BOX